We offer you a wide range of extruded and machined wear strips made of UHMWPE. Whether your UHMW wear strips requirements are simple or complex, our experts have the ability to customized Design and Performance. The outstanding material properties of UHMW-PE allow strips to be used increasingly in the most challenging working conditions.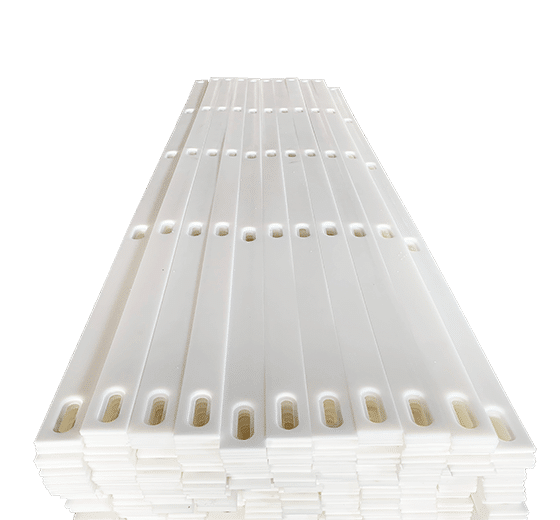 Our products are generally manufactured from UHMW plastic which provides a high wear resistance and a low coefficient of friction. We can also work with other materials. We offer a wide range of standard extruded strips as well as machined wear strips. We can also manufacture bespoke strips to suit your exact requirements.
Designed for Your Application
Wear Strips Custom Options
Material
UHMWPE-Virgin grade
UHMWPE-Reprocessed ( Black only)
HDPE-Virgin grade
HDPE-Reprocessed ( Black only)
Nylon
Color
Natural (white)
Green
Blue
Grey
Black
Brown
Other colours are available upon request.
Shapes
Shapes can be custom made to your specifications
Thickness
From 1mm-200mm, customized according to your requirements.