Marine fender pads are UHMW-PE 1000 Grade manufactured and machined in sizes to suit the panel. They are fixed to the panel generally with stainless steel studs that are welded to the skin of the steel panel. The low friction coefficient and high abrasion resistance of UHMW-PE provides an ultra-smooth surface for the vessel to berth easily along the face of the fender.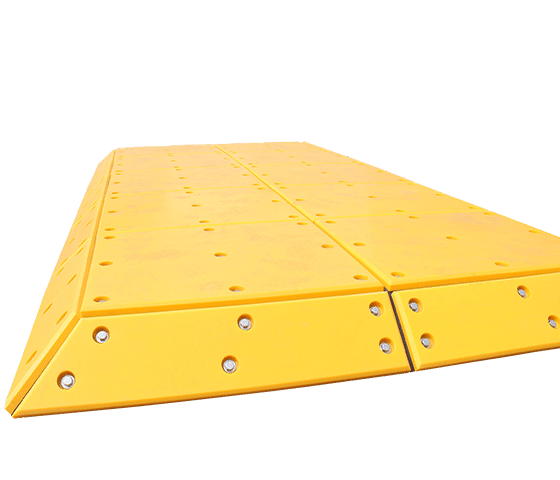 UHMW-PE marine fenders can be supplied pre-drilled for easy installation and chamfered to avoid snagging. They are available in a full range of colors and high visibility colors for added safety and easier quay/jetty identification.
Designed for Your Application
Marine Fender Pads Custom Options
Material
UHMWPE-Virgin grade
UHMWPE-Reprocessed
UV Stabilized
Anti Static
Color
Natural (white)
Green
Blue
Grey
Black
Brown
Other colours are available upon request.
Size
400x400mm
500x500mm
800x800mm
1000x1000mm
Can be custom made to your specifications
Thickness
From 10mm-200mm, customized according to your requirements.