Our UHMW rod is available in virgin natural and color, reprocessed blends, and modified grades. A variety of standard colors and blends are readily available for specific requirements.
UHMW Rod shows all of our UHMW Sheet's rugged characteristics, making it ideal for the application where sheet stock is not appropriate. For the manufacturing of bushings, bearings, rollers, and augers, the material is better suitable since there is far less excess material than if the material was made of sheet stock.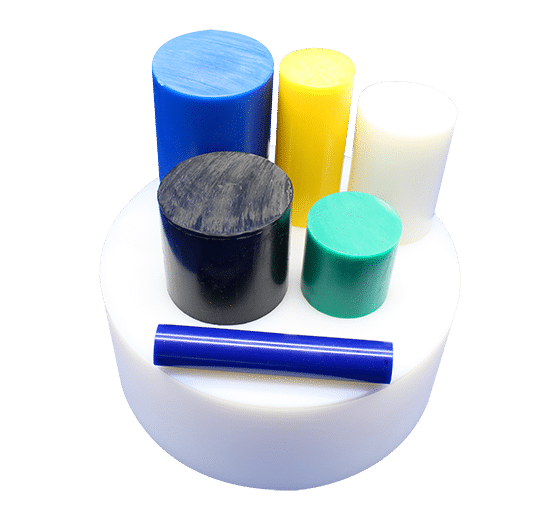 Our products are generally manufactured from UHMW plastic which provides high wear resistance and a low coefficient of friction. We can also work with other materials. Our products are available in a variety of sizes to fit many applications. For special requirements, our machine shop efficiently produces custom sizes.
Designed for Your Application
Material
UHMWPE-Virgin grade
UHMWPE-Reprocessed ( Black only)
HDPE-Virgin grade
HDPE-Reprocessed ( Black only)
Nylon
Color
Natural (white)
Green
Blue
Grey
Black
Brown
Other colours are available upon request.
Dimension
Diameter from 10 to 350 mm and can be custom made to your specifications
Length
From 100mm-2000mm, customized according to your requirements.