We provide a wide range of UHMW machined parts. Whether your requirements are simple or complex, our experts have the ability to customized Design and Performance. The outstanding material properties of UHMW-PE allow machined parts to be used increasingly in the most challenging working conditions. Please contact us for your customized options.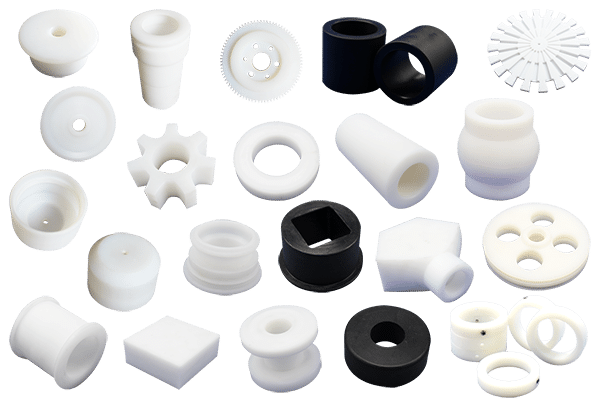 We have specialized in the manufacture of high-quality CNC machined components made of UHMW for many industries. We have modern, high-performance CNC machining centers. We always put the needs of our customers first. We co-design and machine from a drawing or start from a sample, and offer you a long term, stable and reliable finished UHMW component.
Designed for Your Application
UHMW Machined Parts Custom Options
Material
UHMWPE-Virgin grade
UHMWPE-Reprocessed ( Black only)
Color
Natural (white)
Green
Blue
Grey
Black
Brown
Other colours are available upon request.
Shapes
Shapes can be custom made to your specifications
Thickness
From 5mm-200mm, customized according to your requirements.