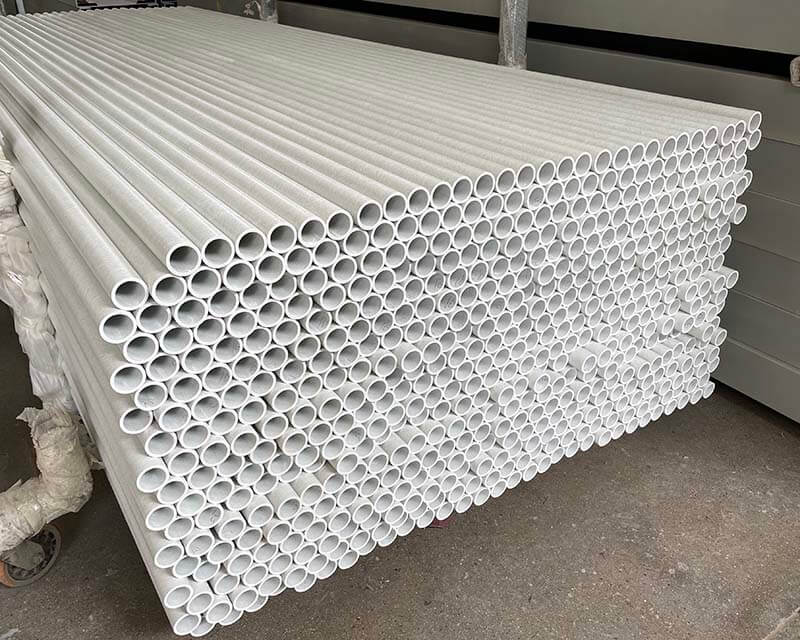 We Bring One-Stop Solutions for Your Fiberglass Round Tube Demand
The pultrusion technology allows us a great deal of construction flexibility. Your fiberglass round tube can be customized to your individual application.
>> Shape: In addition to a wide range of standard fiberglass round tubes, Yasu also offers customized designs tailored to your requirements. 
>> Thickness & Length: YASU can manufacture thin­walled profiles with wall thicknesses under 2.2mm. Parts can also be as thick as 50.0 mm or more. And there is no limit to the length of the fiberglass tube products, any length that can be transported is available.
>> Color: Yasu offers color matching capabilities for resins, finished pultrusions, and topcoats.
>> Resin Matrix: Standard resin systems can be modified or special resins used to address such needs as elevated temperatures or special environments. Typical resins include polyesters, vinyl esters, epoxies, phenolics, urethanes, and blends.
>> Production Capability: More than 20 pultrusion machines, 6 SMC hydraulic machines, and the ability to expand quickly assure manufacturing flexibility. 
*We respect your confidentiality and all information are protected.
* The sizes are shown here represent our current range, customized production is possible according to requirements.
Serving a Wide Range of Applications
Fiberglass round tubes are excellent for use as handrails and support structures in industrial settings, such as outdoor walkways on drilling platforms, in WWTP water treatment plants, in livestock facilities, and anywhere you require secure and durable walking surfaces. Some applications are as below: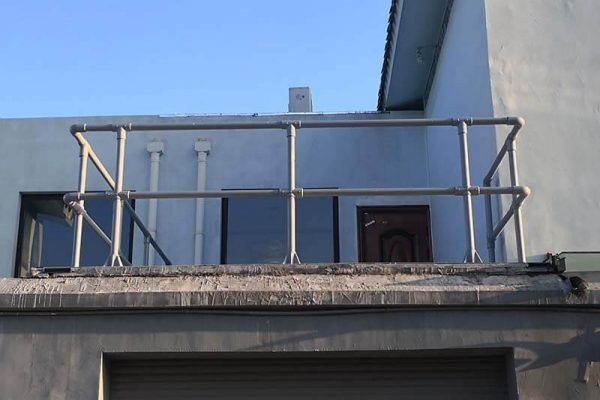 Kindly please check the samples as below. And if you have any specific demand, welcome to contact our expert to design your own solution of fiberglass round tube.
As a system provider for engineering plastics, we accompany you throughout the entire design and production process.