Low friction surfaces and high resistance to chemicals that may be used in processing are provided by HDPE strips. In certain applications, HDPE strips are chosen because they do not break down after considerable wear and tear caused by mechanical parts. The guardrails that lead goods through the belt system are connected to these smooth HDPE strips.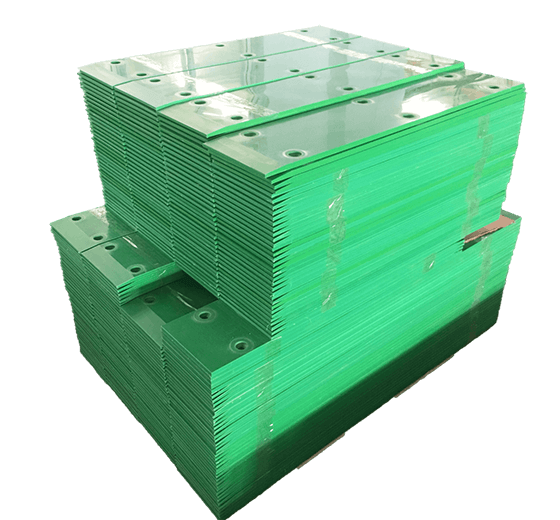 We specialize in HDPE strips with a small tolerance, high wear-resistance, and cost-effective. Different shapes, colors, and dimensions are available to fit your request. 
Designed for Your Application
HDPE Strips Custom Options
Material
HDPE-Virgin grade
HDPE-Reprocessed
Color
Natural (white)
Green
Blue
Grey
Black
Brown
Other colours are available upon request.
Shapes
Shapes can be custom made to your specifications
Thickness
From 1mm-100mm, customized according to your requirements.